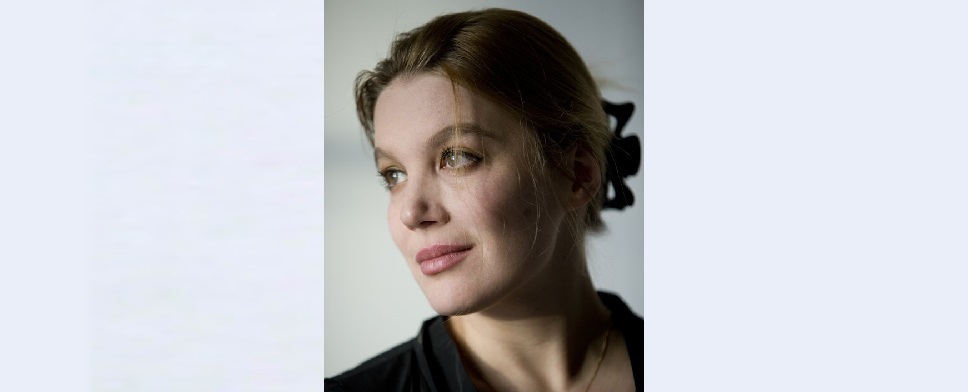 Elena Kovylina
1971, Moscow
In 1988-1991 studied at the Moscow State Academic Art School, painting and pedagogical faculty.
In 1993-1995 studied at the Moscow State Art Institute.
In 1996-1998 studied at F F School for Art and Media Design Zurich (installation, performance, video, object).
In 1999 graduated from the course "New Artistic Strategies" of The Institute of Contemporary Art, Moscow.
In 2003 received a diploma from the faculty of media art at the University of the Arts of Berlin (Udk Berlin), where she studied with the classics of German art, Professor Rebecca Horn.
In 2014 received a Master of Arts degree from the Russian State University of Humanities (direction "Visual Communications", the theme of the thesis "Specificity of the image in the art of performance of the 21st century").
In 2012, , Elena organized the first performance school PYRFYR in Moscow together with the artist and director of the State Gallery Solyanka Fyodor Pavlov-Andreevich, becoming its artistic director.
Since 2015 Kovylina has been conducting independent author's workshops on performance and personal development.
Lives and works in Moscow.
Personal site: http://www.kovylina.com/
Selected Exhibitions
1999 — Visiting a fairy tale. 21 Gallery. St. Petersburg, Russia
2000 — Heroines from the East. Guelman Gallery. Moscow, Russia
2005 — XL-Projects. Moscow, Russia
2007 — Elena Kovylina - Pari Nadimi Gallery. Toronto, USA
2008 — Equality. Contemporary City foundation. Moscow, Russia
2009 — Elena Kovylina ou Le Malentendu - Analix Forever. Geneva, Switzerland
2014 — Rituals. Moscow fine art gallery. Moscow, Russia
2015 — 125 grammi. VIDEOINSIGHT FOUNDATION. Turin, Italy
2015 — Eternal time. Galery Ekaterina Iraqui. Moscow, Russia
Awards
2002 — Academy Schloss Solitude. Stutgart, Germany
2004 — Kuenstler Haus Boswil. Switzerland
2004 — Kuenstler Haus Schoeppingen. Germany
2005 — MAK Schindler House Art and Architecture Residence Program. Los Angeles, USA
2006 — Kuenstler Haus Schlieren. Zurich, Switzerland
2007 — Centre International des Recollets in Paris. France
2007 — Russian state award "Innovation"
2007 — Cite International des arts. Paris, France
2009 — Summer Residency. Analix Forever Gallery. Geneva, Switzerkand
2014 — Award of Russian Art Academia