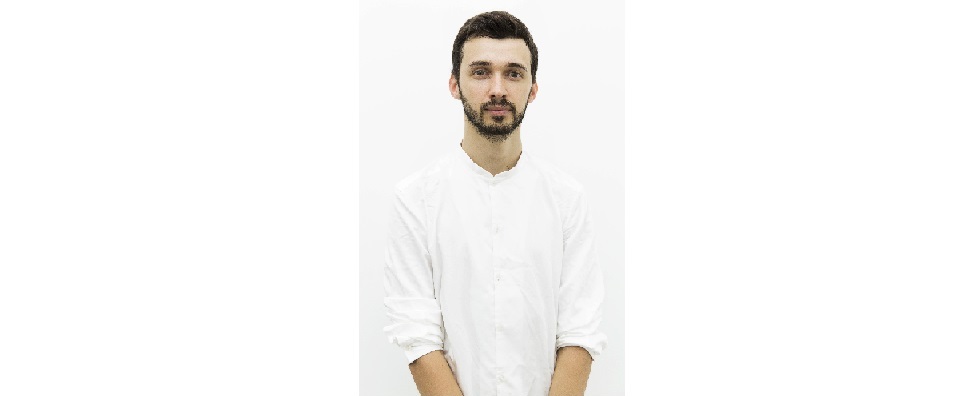 Ilya Fedotov-Fedorov
1988, Moscow
The main motif of Fedotov-Fedorov's art is the use of natural scientific knowledge.
Ilya Fedotov-Fedorov studied genetics (bioengineering) and philology in Moscow. After finishing his academic studies, Ilya took an interest in art, actively sketching and creating ideas for his future works.
The artist had been selected by the Vroman Foundation as its first Fellow as well as the resident of Jan van Eyck Academy, Netherlands.
The artist was nominee for the State Prize in Contemporary Art "Innovation-2018" in the category "New Generation" (Russia).
The artist's portfolio includes a large number of solo and group exhibitions in museums and galleries in Russia and Europe. Ilya is the participant of residencies in Spain and Switzerland.
Works of Fedotov-Fedorov can be found in MMOMA collection, Moscow as well as private collections.
Lives and works in Moscow.
Personal site: http://fedotovfedorov.com/
Photos of the works are provided by the author.
Selected Exhibitions
2014 — The Boundaries of Action, 4th Moscow International Biennale for Young Art. The Special Project. MMOMA. Moscow, Russia
2014 — Isolated Posts – Photobiennale. MMOMA. Moscow, Russia
2014 — Social Experiment. Gallery WEART . Moscow, Russia
2015 — Umbracle the City of Arts and Sciences by Santiago Calatrava – «Metamorphosis». Valencia, Spain
2015 — Homo Sapiens Lonely – Homo Sapiens Solitarius. MMOMA. Moscow, Russia
2016 — Closed Systems or Nothing to do with Tardigrades, The Parallel Program of the 5th Moscow International Biennale for Young Art. 11.12 Gallery. Moscow, Russia
2016 — Collection of the Pink Book. Museum ART4. Moscow, Russia
2016 — Starting Point, The Parallel Program of the 5th Moscow International Biennale for Young Art. FABRIKA Centre for Creative industries. Moscow, Russia
2017 — The Main project of the 7th Moscow International Biennale of Contemporary Art. New Tretyakov Gallery. Moscow, Russia
2017 — A posteriori, Ural Vision Gallery (Yekaterinburg). The Parallel Program of the 4th Ural Industrial Biennale of Contemporary Art. Russia
2017 — Nonatu – 3\4 space. Bern, Switzerland
2017 — Preservation Instinct, The Parallel Program of the 7th Moscow International Biennale of Contemporary Art. Fragment Gallery. Moscow, Russia
2018 — Poisons Museum. Anna Nova Gallery. St. Petersburg, Russia
Awards
2018 — Vroman Fellowship. Maastricht, Netherlands
2018 — Nomination for the State Prize in Contemporary Art 'Innovation' in the category 'New Generation'. Russia