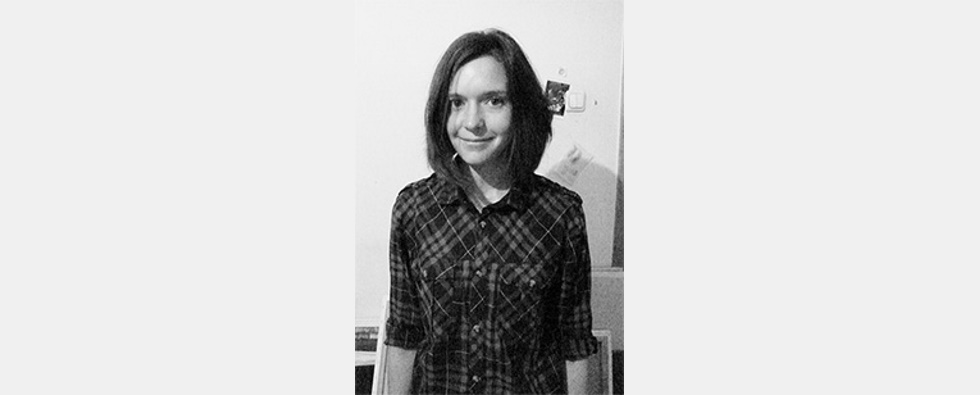 Svetlana Shuvaeva
1986, Bugulma
Svetlana studied at the Samara State University of Architecture and Construction. In 2010 she moved to Moscow. She works in such genres as painting, graphics, collage and installation.
In 2013 she opened an apartment gallery "Svetlana", where a number of alternative exhibitions of Russian and foreign artists took place. In 2015 the gallery participated in the "Open Systems" project of the Garage Museum for Contemporary Art.
Works are in the collection of The Fund of Vladimir Smirnov and Konstantin Sorokin, the collection of the Bank Credit Suisse and in private Russian and Western collections.
Lives and works in Moscow.
Selected Exhibitions
2009 — Mounting Tapes. Personal exhibition. Guelman Projects. Moscow, Russia
2009 — Scans. Personal exhibition. Two Dots gallery. Togliatti, Russia
2009 — Capture. Victoria Gallery. Samara, Russia
2010 — Ultimate/Concrete. Museum of Contemporary Art PERMM. Perm, Russia
2011 — Modern Abstraction - Destroyed Gestalt. New Space gallery. Samara, Russia
2012 — Angry Birds. Museum of Modern Art. Warsaw, Poland
2013 — To Draw. Anna Nova gallery. Saint Petersburg, Russia
2015 — Magic Mountain (together with Irina Korina). Personal exhibition. XL Gallery, Moscow, Russia
2015 — Character of the Crowd. Personal exhibition. Peresvetov Lane gallery. Moscow, Russia
2015 — 3rd Ural Industrial Biennial of Contemporary Art. Ekaterinburg, Russia
2016 — Observatory. Specialized Astrophysical Observatory of the Russian Academy of Sciences. Nizhniy Arkhyz, Russia
2017 — Triennial of Russian Comtemporary Art. Garage. Moscow, Russia
2017 — Ural Industrial Biennal of Contemporary Art. Ekaterinburg, Russia