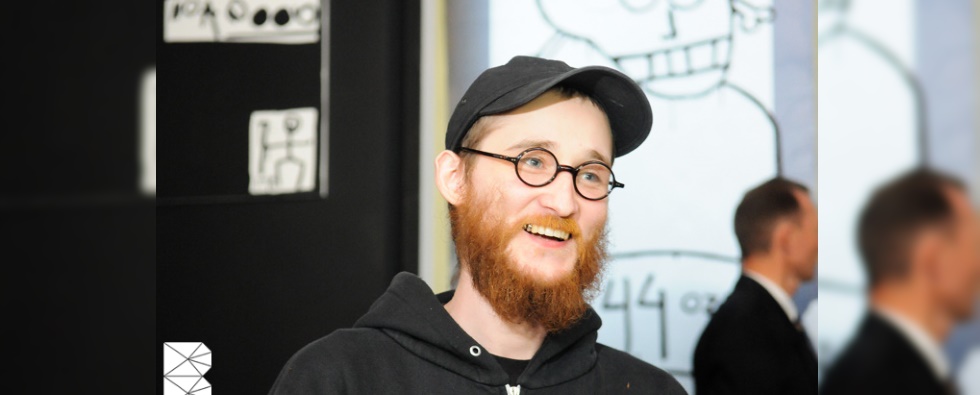 Valeriy Chtak
1981, Moscow
Since 1998 took part in the project "School of contemporary art" by Avdey Ter-Oganyan. From 2000 to 2005 Chtak was a part of the "Radek community". Since 2002 Valery participates in group and solo exhibition projects in Russia and abroad. In 2012 he was nominated for the INNOVATION Prize.
His works are in collections of the State Tretyakov Gallery, Moscow Museum of Modern Art, The Fund of Vladimir Smirnov and Konstantin Sorokin, the corporate collection of the Deutsche Bank, as well as in private collections of Dmitry Aksenov, Bernard Arnault, Pierre Brochet, Andrey Tretyakov and others.
Lives and works in Moscow.
Photos of the works are provided by the Triangle Gallery.
Selected Exhibitions
2002 — Made in France. A. Sakharov Museum and Public Center. Moscow, Russia
2002-2003 — ArtKlyazma. Klyazminskoe Reservoir. Moscow Region, Russia
2002-2005 — Stop! Who goes there? National Center for Contemporary Art. Moscow, Russia
2005 — Portrait of a face. Guelman Gallery in the halls of the M'ARS contemporary art center. Moscow, Russia
2005 — Polski Plakat Filmowy. Gallery Showcase, Cultural Center ARTStrelka. Moscow, Russia
2006 — Russia Redux # 2. Sidney Mishkin Gallery, NY City University. New York, the USA
2006 — Formalite. La Generale. Paris, France
2006 — A set of words. Gallery France. Moscow, Russia
2007 — Ars Erotica, Ars Politica, Ars Theoretica. Prometeospace Gallery. Milan, Italy
2007 — Moscoupolis. Espace Louis Vuitton. Paris, France
2007 — On the Geekdom. Benaki Museum. Athens, Greece
2007 — Artist's diary. Central House of Artists. Moscow, Russia
2007 — True Goth (in collaboration with Alex Buldakov). Art Business Consulting Gallery, ARTStrelka Cultural Center. Moscow, Russia
2007 — Layerizm. Apartment Gallery Cheryomushki. Moscow, Russia
2008 — The crisis of disgrace. Paperworks Gallery. Moscow, Russia
2008 — Invasion : Evasion. Baibakov art projects. Moscow, Russia
2008 — Art-Verestevo. Veretevo, Moscow region, Russia
2008 — Young, aggressive. Art Institute Musashino. Tokyo, Japan
2009 — Say: Shibboleth. Paperworks Gallery. Moscow, Russia
2009 — Anarchisme. Hassidisme. Agnosticisme. Orel-Art Gallery. Paris, France
2009 — Bob hated everybody. Gallery Globe. Saint Petersburg, Russia
2009 — Russian Lettrism. Central House of Artists. Moscow, Russia
2009 — European workshops. Central House of Artists. Moscow, Russia
2009 — Rendez-vouz. Institute of Contemporary Art. Lyon, France
2009 — Absolute Creative Future. Winzavod. Moscow, Russia
2010 — The Diary of a Madman. Regina Gallery. Moscow, Russia
2010 — Esthetics vs Information. Center for Cultural Communication. Klaipeda, Lithuania
2010 — Painting is a dead language. Orel Art. London, the UK
2010 — Chtak runs in circles. Paperworks Gallery. Moscow, Russia
2011 — Russian Cosmos (curated by Olga Sviblova). Castello di Rivoli. Turin, Italy
2011 — Rewriting worlds. The main project of the 4th Moscow Biennale of Contemporary Art (catalog). Russia
2011 — The crisis of disgrace II. Paperworks Gallery. Moscow, Russia
2011 — EliKuka and Chtak (in collaboration with the EliKuka group). Regina Bergloga. Moscow, Russia
2011 — Only the Truth. Paperworks Gallery. Moscow, Russia
2012 — Apocalypse and Renaissance in the Chocolate House. Chocolate House. Kiev
2012 — Futurology (curator Hervé Mikailov). National School of Architecture. Nantes, France
2012 — Generation P ( curators Elena Yaichnikova and Nicolas Oduro). Festival Russenko. Kremlen-Bisetr, France
2012 — Author unknown. Mironova Gallery. Kiev, Ukraine
2013 — The team I cannot live without. Regina Gallery. Moscow, Russia
2013 — This is not a nightmare. Red October Gallery. Moscow, Russia
2014 — Do not come closer. Trenchcoat Gallery. Moscow, Russia
2015 — Worshood CUB Gallery. Riga, Latvia
2016 — IF MY WAY — NO WAY. The Moscow Museum of Modern Art. Moscow, Russia
2017 — Bread and Will. CUB Gallery. Riga, Latvia
2017 — Valery Chtak. C-Alphabet. Triangle Gallery. Moscow, Russia
2017 — The Story about How Nobody Understood Anything. In terms of the Parallel Program of the 7th Moscow International Biennale of Contemporary Art. Moscow City Museum. Moscow, Russia