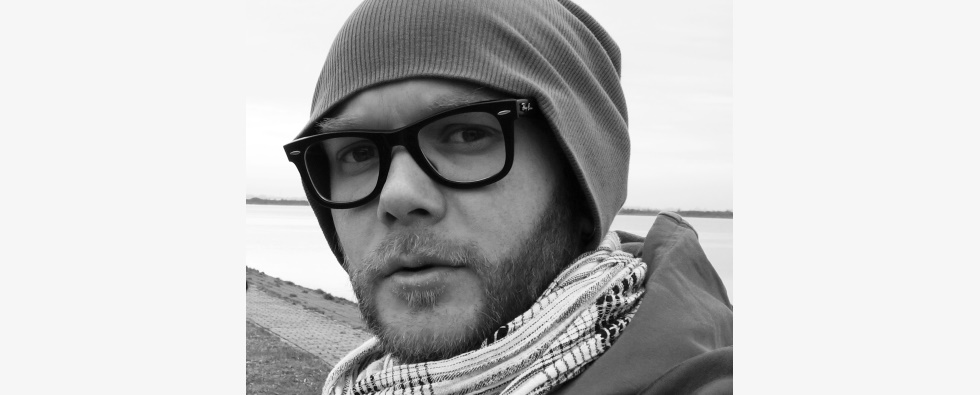 Ivan Plusch
1981, Leningrad
In 2009 graduated from the Saint Petersburg Stieglitz State Academy of Art and Design. In 2010 and 2013 he studied at the Cite Internationale des Arts in Paris. In 2013 won the "TOP 50 Sobaka.Ru" award (St. Petersburg), "Innovation" award (Moscow) and was nominated for the "Kuryokhin prize". In 2014 he was a nominee of STRABAG art award international.
His works are in the collections of the Hermitage (St. Petersburg), the Russian Museum (St. Petersburg), the Moscow Museum of Contemporary Art (Moscow), the National Center for Contemporary Art (Moscow), Fondazione la Triennale di Milano (Milan), KUNST IM ROHNERHAUS (Austria), as well as in private collections In Russia, Latvia, the UK, France, Germany, Austria, South Korea and the USA.
Lives and works in Saint-Petersburg.
Photos of the works are presented by Anna Nova Gallery and GridchinHall.
Selected Exhibitions
2010-2016 — SELECTED SOLO PROJECTS:
2010 — Ideal Emission. XL Gallery. Moscow, Russia
2010 — News. Orel Art Gallery. Paris, France
2011 — Before the rooster crows. Guelman Gallery. Moscow, Russia
2011 — Shibari Translation Orel Art Gallery. Paris, France
2012 — Process of Passing-3. Anna Nova Gallery. Saint Petersburg, Russia
2012 — Process of Passing. The 2nd Ural Industrial Biennale of Contemporary Art. Ekaterinburg, Russia
2013 — Relocation. Anikushin museum. Saint Petersburg, Russia
2014 — Inside Rooms. Anna Nova Gallery. Saint Petersburg, Russia
2014 — Process of passing. Manifesta 10 Parallel Program. First Cadets' Corpus. Saint Petersburg, Russia
2014 — Illusions are scarier than reality. Gridchinhall. Moscow, Russia
2014 — Figurative breakdown. RX Gallery. Paris, France
2015 — Have a good rest. Dukley European Art Community. Podgorica, Montenegro
2015 — Strange / Private. Iragui Galerie. Moscow, Russia
2016 — The No-Character Play. Halcyon Gallery. London, the UK
2016 — 'On the verge. UVG Art Gallery. Budapest, Hungary
2016 — Between. Deborah Colton Gallery. Houston, the USA
2008-2015 — SELECTED GROUP PROJECTS:
2008 — Invasion-evasion. Baibakov projects. Moscow, Russia
2008 — The next of Russian today. LOOP Gallery. Seoul, the Republic of Korea
2009 — Good news. Orel Art Gallery. London, the UK
2009 — Bjcem Association. 14th biennale of young artists from Europe and the Mediterranean. Macedonia
2010 — La scène Russe contemporaine. Espace Art et Liberté à Charenton- le-Pont. Paris, France
2010 — Vis-à-vis. Ecole des Beaux Arts. Lyon, France
2010 — Workers and Phylosophers. Russia-France. Skolkovo, Moscow, Russia
2010 — Ideal radiation. Sky in art. The State Russian Museum. Saint Petersburg, Russia
2010 — Futurologia/Russian utopia. Garage center for contemporary art. Moscow, Russia
2011 — ArtisArtisArt. Moscow Museum of Modern Art. Moscow, Russia
2011 — Biennale d'art contemporain. Lyon, France
2011 — In depth. Krasnoyarsk Biennale of Contemporary Art. Krasnoyarsk, Russia
2011 — Gates and doors. The Russian Museum. Saint Petersburg, Russia
2011 — New sculpture. New Museum. Saint Petersburg, Russia
2012 — Anonimous. Museum of Contemporary Art. Moscow, Russia
2012 — From production to product. 2nd Ural Industrial Biennale of Contemporary Art. Ekaterinburg, Russia
2012 — Mirror, mirror on the wall... Orel Art Gallery. Paris, France
2013 — The department of labor and employment. 5th Moscow Biennale. The State Tretyakov Gallery on Krymsky Val. Moscow, Russia
2013 — Russia XXI. Museum Beelden aan Zee. Den Haag, The Netherlands
2014 — Triumph of fun. Main project of Moscow biennale. Museum of Moscow. Moscow, Russia
2014 — Season of wins! Installation 'Forward in the past'. Moscow exhibition hall Manege. Moscow, Russia
2015 — Cinematic Senses. Exhibition Laboratory. Helsinki, Finland
2015 — 56th La Biennale di Venezia, GLASSTRESS 2015 GOTIKA. Venice, Italy
2017 — Nepokorennye Prospect. In terms of the Parallel Program of the 7th Moscow International Biennale of Contemporary Art. Moscow Museum of Modern Art. Moscow, Russia
Awards
2013 — Laureate of Sobaka TOP 50. Saint-Petersburg, Russia
2013 — Laureate of Innovation. National Center of Contemporary Art. Moscow, Russia
2013 — Laureate of the Kuryokhin prize. Saint Petersburg, Russia
2014 — Nominee of STRABAG art award international
Fairs
2012 — Vienna Art Fair 2012. Vienna, Austria