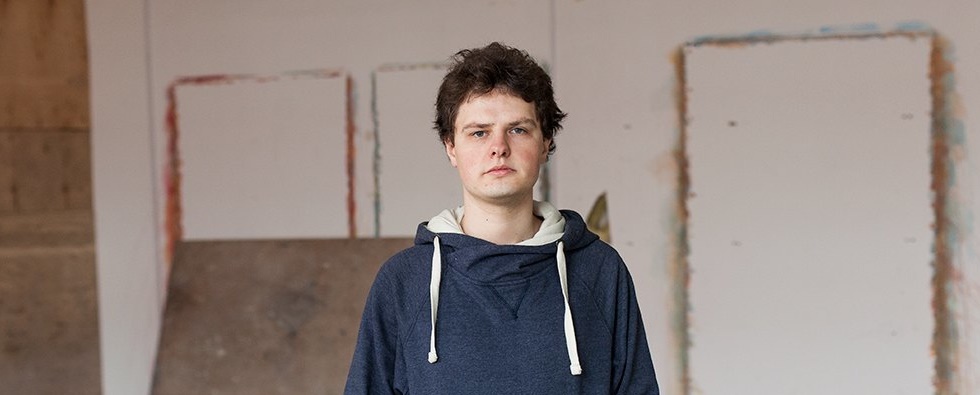 Ivan Novikov
1990, Moscow
In 2014 graduated from the Moscow State Academic Art Institute named after V.I.Surikov and from the "Base" institute. Ivan participated in the first and the second Biennale of Young Artists "Stop! Who goes there?", he also took part in the project "Inverted Basket" at the Pop/ off/ art gallery and MANIFESTA 10 in St. Petersburg.
Lives and works in Moscow.
Photos of the works are provided by pop/off/art gallery.
Selected Exhibitions
2008 — The project 'No jury, no prize'. The First Moscow International Biennale of Young Art 'Stop! Who goes there?'. Moscow, Russia
2010 — SvobodaVolya (FreedomWill). The 2nd Moscow International Biennale of Young Art 'Stop! Who goes there?'. Moscow, Russia
2010 — Russia
2011 — Reactualization of the sign. On Vspolny gallery. Moscow, Russia
2011 — Parallel Process. Moscow House of Artists. Krasnoyarsk Museum Biennale. Krasnoyarsk, Russia
2011 — Choose with your heart. Shiryaev Biennale. Krasnoyarsk Art Museum. Krasnoyarsk, Russia
2011 — Auditorium Moscow. Sketch of public space. White Chambers. Moscow, Russia
2011 — The Chinese Wall. 11 rooms Gallery. Samara, Russia
2011 — Why? Start space, Winzavod. Moscow, Russia
2012 — The 2nd Ural Industrial Biennale of Contemporary Art. Ekaterinburg, Russia
2012 — -Sorry, let me try next time? Art.ru agency. Moscow, Russia
2012 — Art for Fake. К35 Gallery. Moscow, Russia
2012 — REPAIR. The ROT project. Kassel, Germany
2013 — Baza (Base). The State Tretyakov Gallery. Moscow, Russia
2013 — Why do we go to see exhibitions. Multimedia Art Museum. Moscow, Russia
2013 — Before the paradise. Sokol center for contemporary art. Moscow, Russia
2013 — Nothing of a kind. Museum of Moscow. Moscow, Russia
2013 — Stability. Ghosts. Random Gallery. Moscow, Russia
2013 — Our case. Fabrika Project. Moscow, Russia
2013 — Umwelt. Komnata Gallery. Moscow, Russia
2014 — There… where we do not exist. Garage Center for Contemporary Art. Moscow, Russia
2014 — Painting of Expansion. Museum of Moscow. Moscow, Russia
2014 — Taint. GRAD Gallery. London, the UK
2014 — Generation START. The first cadet corps. The parallel program MANIFESTA 10. Saint Petersburg, Russia
2014 — If only. Divnogorye Museum-Reserve. Voronezh Region, Russia, Russia
2014 — Surgery. Ekaterina Cultural Foundation. Moscow, Russia
2014 — Ever-living corpse. SRC Winery. Moscow, Russia
2015 — Inverted basket. pop / off / art gallery. Moscow, Russia
2016 — Sensual experiences. Institute of Contemporary Art Garage. New Holland, Saint Petersburg, Russia
2017 — Triennial of Russian Comtemporary Art. Garage. Moscow, Russia