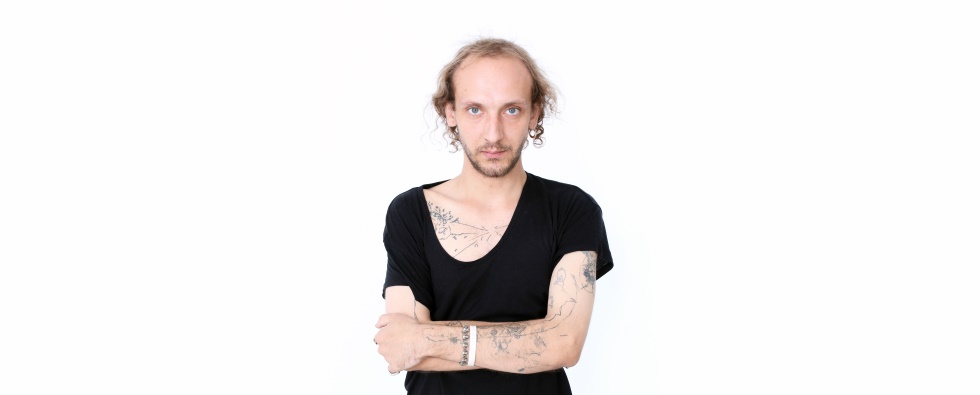 Vlad Kulkov
1986, Liepaya (Latvia)
In 2008 Vlad graduated from the Saint-Petersburg Art and Industry Academy, he also completed "Visual Arts" program of the Pro Arte institute. In 2010 he became a PhD student at the Russian Museum.
His works were exhibited at the world famous art fairs: 2010-2011 - Armory Show (New York); 2011 - Art Basel Miami Beach (Miami), Art 42 Basel (Basel); 2012-Frieze Art Fair (London), Vienna International Art Fair (Vienna); ART 13, ART 14 London; at the auctions VLADEY (Moscow) in 2013 – 2016.
Works of Vlad Kulkov are held in the collections of the Moscow Museum of Modern Art, The Hort Family Collection (New York, the USA), and in private collections in Russia and abroad.
In 2013, he was included in the list of 115 prospective contemporary artists from more than 40 countries, according to a research of the publishing house Phaidon Press, London, UK.
In 2016 he was listed in the TOP-10 of the most outstanding and prospective Russian artists according to the rating of "The Art Newspaper Russia".
Kulkov lives, studies and works in Saint-Petersburg.
Photos of the works are provided by Anna Novа Gallery.
Selected Exhibitions
2008 — SUB. Summer project Young & Fast. (1st Moscow International Biennale of Young Art Stop! Who goes there?). Regina Gallery. Moscow, Russia
2009 — Ousia & Caruncula. As part of the project Young&Fast. Regina Gallery. Moscow, Russia
2009 — Suspence. Freud's dream Museum. Saint Petersburg, Russia
2010 — Fate of a character. Art Berloga Gallery. Moscow, Russia
2010 — Autophagy. Gallery White. Moscow, Russia
2010 — Seam. Palace Gallery. Saint Petersburg, Russia
2012 — Rebus within the framework of a project Luda Express. The Scene. Saint Petersburg, Russia
2012 — Spinning powers of imprudence. Anna Nova Gallery. Saint Petersburg, Russia
2014 — Under Volcano Auspice. Regina Gallery. Moscow, Russia
2014 — ZOAS Records (in collaboration with Maria Dmitrieva). Anna Nova Gallery. Saint Petersburg, Russia
2014 — Mille plateaux, A Nomadic Experience (in collaboration with Maria Dmitrieva). THVM Artist Residency. Los Angeles, California, the USA
2016 — Spider Path. Quarta-Riata residence of arts and technology. Saint Petersburg, Russia
2016 — Steambaroque (In collaboration with Dmitry Zgukov). Yelagin Palace. Saint Petersburg, Russia
2016 — Archipelago of a Peacock (In collaboration with Maria Dmitrieva). KultProject Gallery. Moscow, Russia
2016 — Marbles from Hirosima. Regina Gallery. Moscow, Russia
2017 — VLAD KULKOV & GREHT. SCYLLA VS. CHARYBDIS. Regina Gallery. Moscow, Russia
Fairs
2011 — Art Basel Miami Beach. Miami, the USA
2012 — Frieze Art Fair. London, the UK
2013 — ART 13 London. London, the UK
2013 — Contemporary Istanbul. Istanbul, Turkey