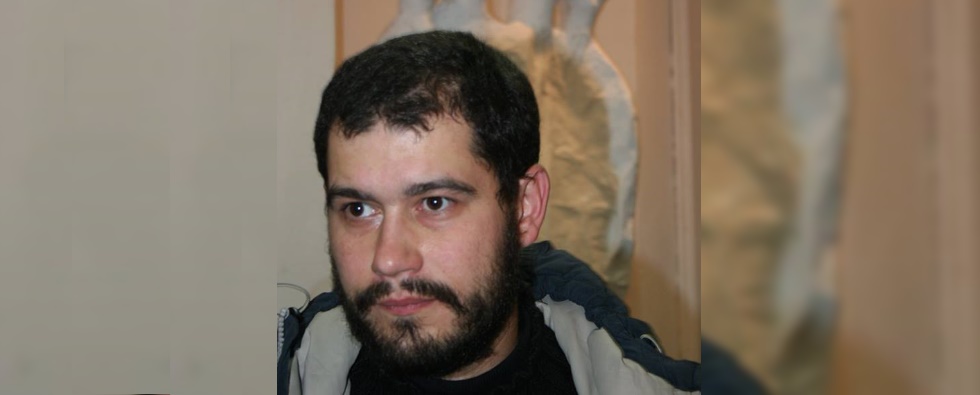 Andrey Kuzkin
1979, Moscow
In 2001 he graduated from the Moscow State University of Printing Arts, "Artistic and technical design of printed products". In 2006 he took part in the International Biennale for Young Art "Stop! Who goes there?", and the 6th Berlin Biennale for contemporary art in 2010. Laureate of the All-Russia "Innovation" prize in the sphere of contemporary art and in 2008, of the "Soratnik" award in 2009, 2010 and 2011. In 2011 he won the Grand Prix of the IX Krasnoyarsk Museum Biennale for his work "In depth". The laureate of the Kandinsky Prize in 2016. In 2017 three works by Andrey Kuzkin were donated to the State Tretyakov Gallery with the support of Cosmoscow Foundation For Contemporary Art.
Lives and works in Moscow.
Photos of the works are provided by Anna Nova Gallery.
Selected Exhibitions
2006 — Pro-veryu (with Haim Sokol). Publishing house Original. Moscow, Russia.
2008 — The Earth (in collaboration with Haim Sokol). Stella Art Foundation. Moscow, Russia
2009 — ZhZN. ARTStrelka-projects Gallery. Moscow, Russia
2010 — Levitation Heroes. Stella Art Foundation. Moscow, Russia
2011 — Sprouts. Anna Nova Art Gallery. Saint Petersburg, Russia
2011 — Unstoppable Action. Andrey and Osip Kuzkin. Open Gallery. Moscow, Russia
2011 — All ahead of you! Open Gallery. Moscow, Russia
2017 — The exhibition of the works presented to the State Tretyakov Gallery by Cosmoscow Foundation. The State Tretyakov Gallery. Moscow, Russia
Awards
2008 — Winner of the State Innovation Prize. Russia
2009 — Winner of the Soratnik award. Russia
2010 — Winner of the Soratnik award. Russia
2011 — Winner of the Soratnik award. Russia
2011 — the Grand Prix of the IX Krasnoyarsk Museum Biennale for the work 'In depth'. Russia
2016 — Kandinsky Prize laureate. Russia
2017 — Winner of the Innovation Prize, 'Book of the Year' nomination (in collaboration with Natalya Tamruchy). Russia