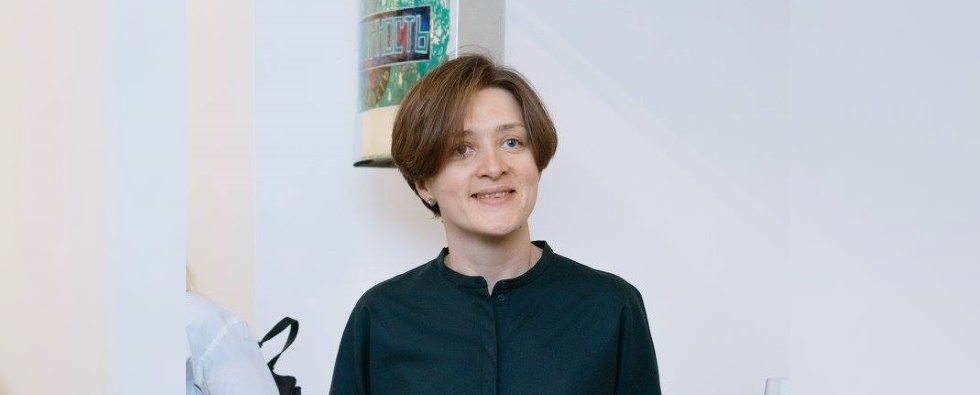 Irina Korina
1977, Moscow
In 2000 Irina graduated from the Russian Academy of Theatrical Art. The painter completed the "New Art Strategies" course at the Institute of Contemporary Art and took part in the Valand Academy of Art exchange program. From 2002 to 2005 Irina studied at the media class at the Academy of Fine Arts in Vienna.
She is actively exhibited and works in the theater since 1999. In 1999 she was awarded the "Début" theatrical award. Irina is a three-time laureate of the Russian professional contemporary art award "Soratnik" (2006, 2009, 2012). In 2008 and 2015 Irina became a laureate of the All-Russia "Innovation" prize in the sphere of contemporary art, and in 2012 became a laureate of the "Terna" award.
Personal site: https://irinakorina.com/
Lives and works in Moscow.
Selected Exhibitions
2009 — Irina Korina. Installations. The Moscow Museum of Modern Art. Moscow, Russia
2013 — Chapel. BAM (Brooklyn Academy of Music). New York, the USA
2013 — Armed with a dream (installation). Manege exhibition hall. Moscow, Russia
2014 — Scales of Desire. PLATO. Ostrava, Czech Republic
2014 — Refrain. Stella Art Foundation. Moscow, Russia
2015 — Magic Mountain (in collaboration with Svetlana Shuvaeva). XL Gallery. Moscow, Russia
2016 — Temporary Phenomena. ART4 Museum. Moscow, Russia
2016 — Humiliated and elated. XL Gallery. Moscow, Russia
2017 — The Tail Wags the Comet. Garage. Moscow, Russia
2017 — The Russian Pavilion at the 57th International Exhibition La Biennale Di Venezia. Main Project. Italy
2017 — Reconciliation Here. Group exhibition. In terms of the Parallel Program of the 7th Moscow International Biennale of Contemporary Art. Gallery 'Na Taganke'. Moscow, Russia
Awards
2008 — The state award in contemporary art sphere INNOVATION
2009 — The annual Russian professional prize in contemporary art sphere Soratnik. Russia
2012 — The annual Russian professional prize in contemporary art sphere Soratnik. Russia
2012 — Terna award
2015 — The state award in contemporary art sphere INNOVATION
2017 — Kandinsky Prize nominee in the category 'Project of the Year', short list. Russia