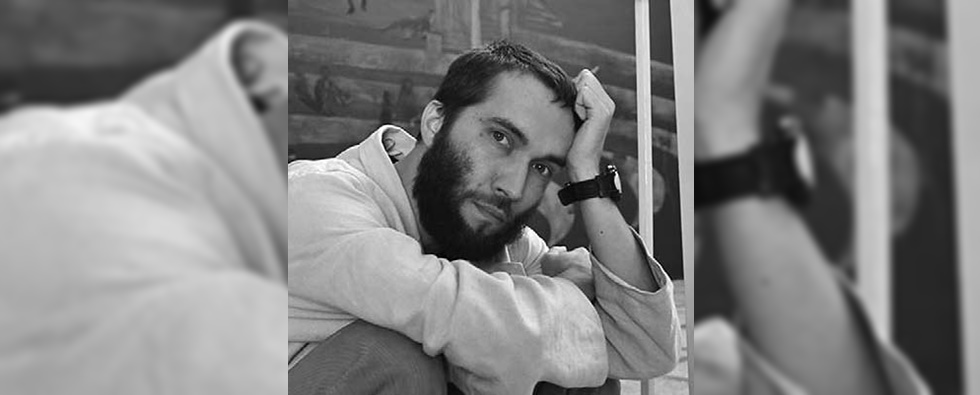 Alexey Kallima
1969, Grozny
The painter was born in 1969 in Grozny. He studied painting at the Krasnodar University of Art. Since 2001 he curates the "France" gallery. Lives and works in Moscow. Participant of the Venice Biennale (2009, 1995), of the special projects of the first and the second Moscow Biennale (2005, 2007) and of the Europalia Arts Festival (2005). In 2005 received the "Innovation" award in the nomination "For the best work of art" for the work "Terek-Chelsea". Personal exhibitions of Alexey Kallima were held in Russia, Europe and the USA.
Lives and works in Moscow.
Photos of the works are provided by Regina Gallery.
Selected Exhibitions
1992 — Painting and Works on Paper. Zakharov Museum. Grozny, Russia
2001 — Chechens. Art Moscow, The Central House of Artists. Moscow, Russia
2001 — You Are Where You Are Absent (happening). France Gallery. Moscow, Russia
2002 — Memorial to the Victims. France Gallery. Moscow, Russia
2002 — Zephyrs (installation). France Gallery. Moscow, Russia
2004 — Guria and relapses. Guelman Gallery. Moscow, Russia
2004 — Distance. The State Tretyakov Gallery. Moscow, Russia
2004 — Tomorrow. France Gallery. Moscow, Russia
2004 — Malika, Shut the Door. Installation. S'Art. Moscow, Russia
2004 — Case on the roadside, or examination on roads. Guelman Gallery. Moscow, Russia
2005 — Chronicles. Reflex Gallery, ArtStrelka. Moscow, Russia
2005 — 19:45. S'Art (Peter Voice Gallery). Moscow, Russia
2006 — Dead calmness (installation). Lightbox Gallery. New York, the USA
2006 — Rebels (in collaboration with Erbol Meldibekov). Galerie Volker Diehl. Berlin, Germany
2006 — Private emotions. Marat Guelman Gallery. Moscow, Russia
2016 — Psy. Regina Gallery, Winzavod. Moscow, Russia
2010 — Chechen Women's Team of Parachute Jumping. Guelman Gallery. Moscow, Russia
2012 — Rain Theorem. Regina Gallery. Winzavod. Moscow, Russia
2013 — Grey days. Bright dreams. Regina Gallery, Winzavod. Moscow, Russia
2015 — Audience. Regina Gallery. Moscow, Russia
2017 — Ural Industrial Biennal of Contemporary Art. Ekaterinburg, Russia