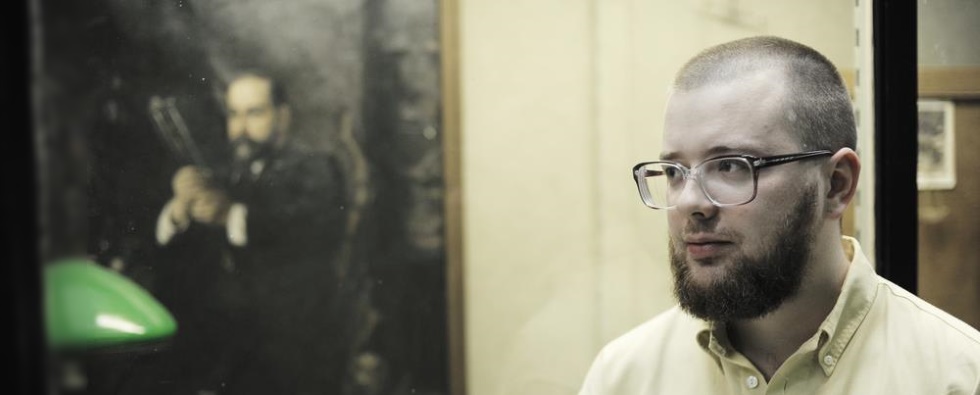 Ilya Dolgov
1984, Voronezh
Graduated from Voronezh State University, Faculty of Philosophy and Psychology. Co-founder of the Voronezh Center for Contemporary Art. Laureate of the "Innovation 2012" Prize. Nominee of the Kandinsky Prize in 2015 and in 2013. Winner of the granting program of the "Garage" museum of Contemporary Art in 2013. Winner of the "Credit Suisse and Cosmoscow art prize for young artists 2016".
His works are in private collections in Russia and abroad, in collection of the Voronezh Regional Literary Museum of Nikitin. The articles of the artist were published in "Garage" magazine and "The Moscow Art magazine".
Currently lives and works in Kronstadt, Russia.
Photos of the works are provided by the artist.
Selected Exhibitions
2009 — Utopia is What You Need, But You are Not What Utopia Needs. Voronezh center for contemporary art. Voronezh, Russia
2010 — Simple Machines (in collaboration with Polly). H.L.A.M. Gallery. Voronezh, Russia
2012 — Herbarium. H.L.A.M. Gallery. Voronezh, Russia
2013 — Azoic. Moscow zoological museum, in collaboration with Gallery 21. Moscow, Russia
2014 — Azoikum. Büro für kulturelle Übersetzungen. Leipzig, Germany
2015 — Model of Nature, Goethe's model. XL Gallery. Moscow, Russia
2016 — Reef. XL Gallery. Moscow, Russia
2016 — Herbarium. Peresvetov Pereulok Gallery. Moscow, Russia
2017 — Triennial of Russian Comtemporary Art. Garage. Moscow, Russia