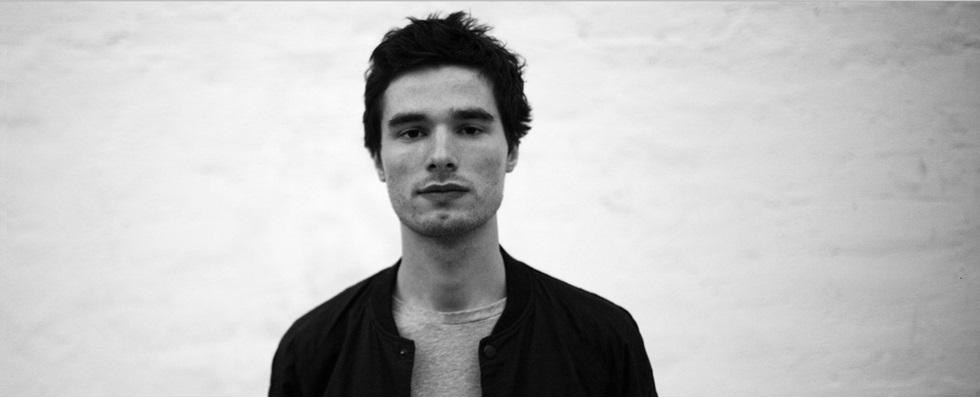 Aslan Goisum
1991, Grozny
Goisum graduated from the Institute of Contemporary Art in Moscow in 2012, Higher Institute of Fine Arts in Ghent in 2017, and Rijksakademie van Beeldende Kunsten in Amsterdam in 2019. He lives and works in Grozny.
The artist's first solo exhibition entitled "Untitled (War)" was held in 2011 at the Vinzavod Center for Contemporary Art. Following, "Memory Belongs to the Stones" was held at Galerie Zink in Berlin in 2015, and "People of No Consequence" at the Museum of Сontemporary Art in Antwerp." In 2018, "All That You See Here, Forget" was held at Emalin Gallery in London, and "If No One Asks", at the Gallery of Modern Art in Vancouver in 2019.
He has participated in numerous international group exhibitions, including "Communicating Difficult Pasts" at the National Museum of Latvia in Riga and "Home/Ward Bound/Less" at the Budapest Gallery in 2020; "Tell me about (yesterday) tomorrow" at the Documentation Center in Munich and "Blood and Soil: Dark Arts for Dark Times" at the Center for Contemporary Art in Vilnius in 2019. In 2018, he participated in two biennales: the 10th Liverpool Biennale "Beautiful World, Where Are You?" and the 1st Riga Biennale "Everything Was Forever Until It Was No More". Also in 2017, Goisum participated in "I am a Native Foreigner" at the Stedelijk Museum in Amsterdam and "Lives Between", Kadist Art Foundation in San Francisco, in the same year he participated in the 1st Triennial of Russian Contemporary Art at the Garage Museum of Modern Art.
Goisum was awarded the main prize of the Moscow International Biennale of Young Art "Under the Tinsel Sun" with the project "Untitled (War)" in 2012. In the same year, the project "Untitled (War)" was nominated for the Kandinsky Prize ("Young Artist. Project of the Year"). In 2014, he was shortlisted for the third Future Generation Art Prize competition, and won a special prize for his work "Prospekt Pobedy". Later that year, he became one of the winners of the grant program of the Garage Museum of Сontemporary Art. He is also the winner of the "Innovation Prize" in the category "New Generation" (2016).
The artist's works are in the collections of Tate Modern (Lonlon), Stedeljik Museum (Amsterdam), M HKA Museum of Сontemporary Art (Antwerp), Hamburg Kunstahalle (Hamburg), Kadist Art Foundation (Paris, San Francisco), Louis Vuitton Foundation (Paris), State Hermitage Museum (St. Petersburg), State Center for Contemporary Art NCCA (Moscow).
Aslan Goisum is included in the Russian investment art rating 49ART, the rating of popular recognition I LIKE, the list of the Best contemporary Russiaт artists (ARTEEX).
Selected Exhibitions
2012 — 'I am Who I am' project. Multimedia Art Museum. Dusseldorf, Germany
2013 — Participant of the resident program in Bad Gastein, Austria
2013 — Group exhibitions within the frame of V Moscow Biennale of Contemporary Art. Moscow, Russia
2014 — MANIFESTA 10, parallel program
2017 — Triennial of Russian Comtemporary Art. Garage. Moscow, Russia
2017 — The Opposite Shore. Group exhibition. In terms of the Parallel Program of the 7th Moscow International Biennale of Contemporary Art. CTI Fabrica. Moscow, Russia
2018 — 'Dark Shelters', LE CAP Centre d'arts Plastiques, Saint-Fons, France
2018 — 'Crystals and Shards', Kohta, Helsinki, Finland
2018 — 'All That You See Here, Forget', Emalin, London, UK
2019 — 'If No One Asks', Contemporary Art Gallery, Vancouver, Canada
Awards
2012 — Kandinsky Prize nominee for The Young Artist. Russia
2012 — The winner of the main prize of III Moscow International Biennale for Young Art. Russia
2017 — Kandinsky Prize nominee in the category 'Young Artist', short list. Russia
2017 — The winner of Garage grant programs for emerging artists in 2017/2018. Russia