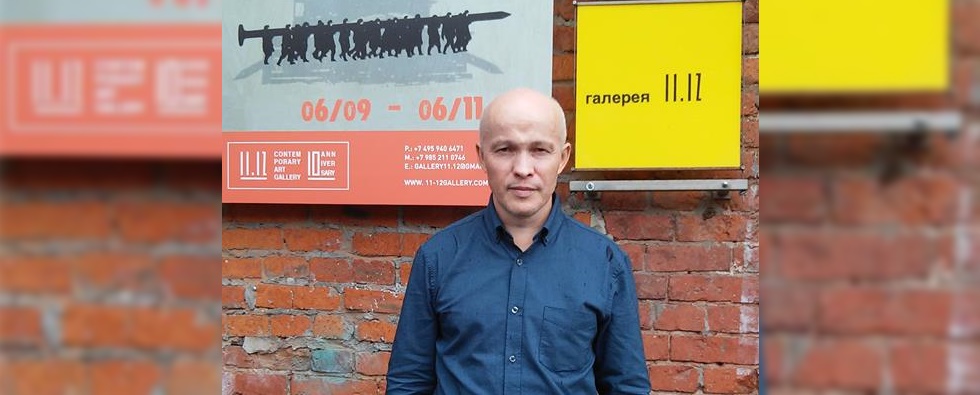 Rinat Voligamsi
1968, Yermolaevo, Respublika Bashkortostan, Russia
In 1989 graduated from the architecture faculty of the Ufa State Petroleum Technological University.
In 1994 Rinat was awarded The State Prize of the Russian Federation, since 2000 he is a Member of the Union of Artists of Russia. In 2014 became the winner of the Repin Prize. He was also nominated for the Kandinsky Prize.
His works are presented at the State Russian Museum (Saint Petersburg), the Moscow Museum of Modern Art (Moscow), the Museum of Contemporary Art Erarta (Saint Petersburg), the Krasnoyarsk Museum Center (Krasnoyarsk), the ROSPHOTO State Museum and Exhibition Center, The Omsk M.A. Vrubel Museum of Fine Arts (Omsk), in the Fund of V.Smirnov and K.Sorokin (Moscow), White Rabbit Collection (Sydney), Redbase Art Foundation (Jakarta), Foundation Frances (Senlis), Tsukanov Family Foundation (London).
In 2017 his work 'A Cluster of Houses above The Woods' was sold for 10 000 pounds on Sotheby's.
Lives and works in Ufa.
Personal site: http://voligamsi.com/
Photos of the works are provided by the artist.
Selected Exhibitions
1995 — Solo exhibition. Zlatoust exhibition center. Zlatoust, Russia
2001 — Solo exhibition. Central House of Artists. Moscow, Russia
2014 — Kandinsky Prize nominees exhibition. Udarnik. Moscow, Russia
2002 — Solo exhibition. Amadeus Art Gallery. London, the UK
2007 — People, Conversations, Flies. Central House of Artists. Moscow, Russia
2008 — An Unofficial Album. National Museum. Ufa, Russia
2008 — Solo exhibition. Ravenscourt Galleries. Moscow, Russia
2008 — Tunguska Substance. Krasnoyarsk Museum Center. Krasnoyarsk, Russia
2010 — After the Disaster. Krasnoyarsk Museum Center. Krasnoyarsk, Russia
2011 — White Nights in Perm (Cultural Alliance). Art Residence. Perm, Russia
2011 — The IX Krasnoyarsk museum biennale. Krasnoyarsk, Russia
2011 — The Conditions Of Winter. Erarta Gallery. London, the UK
2011 — IV Moscow Biennale of Contemporary Art. Art against Geography. Moscow, Russia
2013 — Snow. 11.12 Gallery. Moscow, Russia
2013 — Art against Geography. PERMM (Perm Museum of Contemporary Art). Perm, Russia
Awards
1995 — Laureate of the State Prize of the Russian Federation in the field of literature and art for 1994
2014 — Laureate of Ilya Repin State Prize. Russia
2014 — Kandinsky Prize nominee. Russia
Fairs
2004 — London art fair. London, the UK
2005-2011 — the UK
2007 — Art Moscow art fair. Moscow, Russia
2009 — Art Moscow, 11.12 Gallery stand. Moscow, Russia
2011 — Art Moscow. Moscow, Russia
2012 — Art Moscow, 11.12 Gallery stand. Moscow, Russia
2013 — Art Moscow, 11.12 Gallery stand. Moscow, Russia
2013-2011 — the USA
2013-2011 — Switzerland
2013 — France