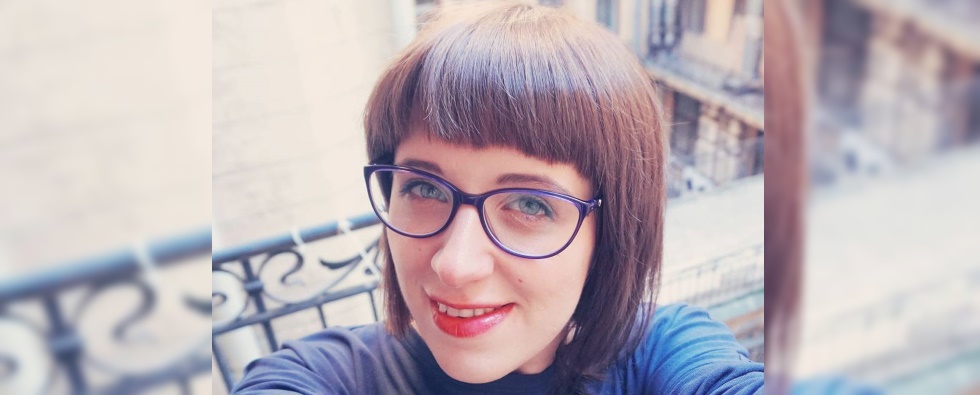 Tatiana Akhmetgalieva
1983, Kemerovo
In 2002 graduated from the Kemerovo Regional Art College. From 2008 she studied new technologies in modern art in Pro Arte Institute of St. Petersburg Art and Culture Fund on course. In 2011 she started to study at St. Petersburg State Academy of Arts and Industry by A. Stieglitz at the department of Fine Textiles.
In 2010, her project "Pupal stage" reached the final of the Kandinsky Prize-2010 in the category "Young Artist Project of the Year". In 2015 her project «Allergy to dust» won the first prize of Sergey Kuryokhin Contemporary Art Award in the category "The best project of visual art".
Lives and works in St. Petersburg and Moscow.
Personal site: http://tanya-akhmetgalieva.com/
Photos of the works are provided by Marina Gisich Gallery.
Selected Exhibitions
2009 — The Chrysalis Phase. Winzavod, the platform for the young artists START. III Moscow biennale of contemporary art. Moscow, Russia
2010 — Clotho. The first Ural industrial biennale of contemporary art. The Sverdlovsk Wool Spinning Mill. Ekaterinburg, Russia
2011 — Happy Сhildhood. The Sigmund Freud Dream Museum. Saint Petersburg, Russia
2011 — Incubator. Galerie Forsblom. Helsinki, Finland
2011 — Whisper. Turku biennal. Turku, Finland
2011 — Patterns of the mind. The Aboa Vertus & Ars Nova (Museum of History and Contemporary Art). Turku, Finland
2012 — Toys. Triumph Gallery. Moscow, Russia
2012 — Synthetic Syndrome. TKACHI. Saint Petersburg, Russia
2012 — My Room. Galerie Forsblom. Helsinki, Finland
2013 — Hello, World! Gallery Mimmo Scognamiglio Artecontemporanea. Milan, Italy
2014 — Allergy to dust. Marina Gisich Gallery. Saint Petersburg, Russia
2014 — Hello, World! Galerie Forsblom. Helsinki, Finland
2017 — The Russian Pavilion at the 57th International Exhibition La Biennale Di Venezia. Italy
2017 — Ural Industrial Biennal of Contemporary Art. Ekaterinburg, Russia
2017 — Nepokorennye Prospect. In terms of the Parallel Program of the 7th Moscow International Biennale of Contemporary Art. Moscow Museum of Modern Art. Moscow, Russia
2017 — Reconciliation Here. Group exhibition. In terms of the Parallel Program of the 7th Moscow International Biennale of Contemporary Art. Gallery 'Na Taganke'. Moscow, Russia
Awards
2010 — First prize Novoyaz of the State Hermitage Museum. Saint Petersburg, Russia
2010 — Kandinsky Prize finalist with the Chrysalis Phase project
2015 — Sergey Kuryokhin Contemporary Art Award winner, Best Visual Art Project
Fairs
2014 — Viennafair. Marina Gisich Gallery stand. Vienna, Austria
2014 — Cosmoscow, Marina Gisich Gallery stand. Moscow, Russia