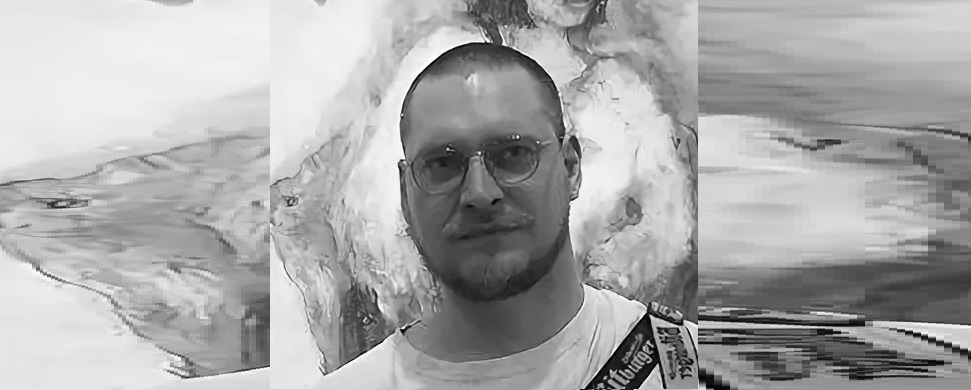 Alexander Tsikarishvili
1983, Leningrad
Artist and curator, author and organizer of a number of independent initiatives aimed at consolidating the community of contemporary artists.
In 2005 he graduated from the N. K. Roerich Art College with a degree in graphic designer and in 2013 he graduated from the Pro Arte Foundation's School for Young Artists.
Co-founder and leader of the North-7 group. Since 2012, Tsikarishvili has participated in more than 50 exhibitions of the Sever-7 group. Participant of exhibitions in Russia, Norway, the Netherlands, Sweden, as well as the MANIFESTA parallel program "Contemporary Art in a Traditional Museum" (St. Petersburg). Founder of the Seventh Independent Contemporary Art Fair. Co-founder and curator of the Kunsthalle numer sieben gallery, co-founder of the YABA art platform.
Works in the genre of earth painting, sculpture and graphics, performance, installation. In his projects, he studies mutations of the understanding of the national, visual stamps and layers of media images.