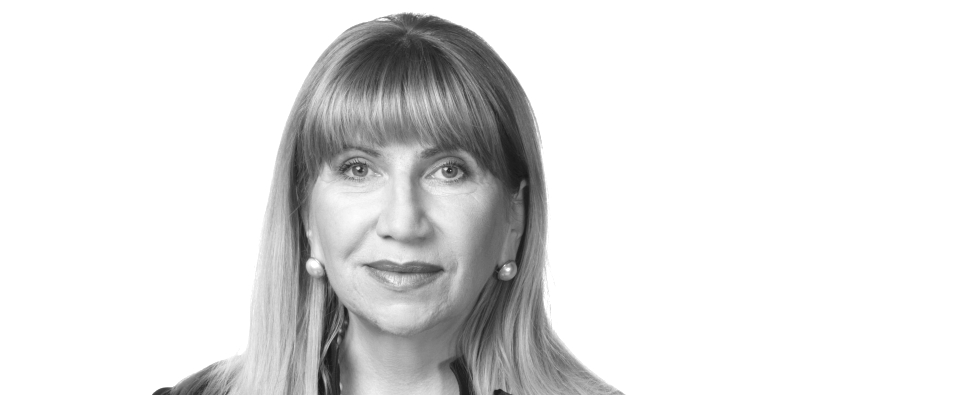 Marina Sitnina
t.o.b. Moscow
«All art used to be contemporary once, meaning contemporary to the collector: Tretiakov collected art created by his contemporaries, Gaius Cilnius Maecenas, whose name has become a common name (an equivalent to donator or sponsor to artists), used to collect art created by his contemporaries in the Ancient Rome. It is harder to collect the contemporary art than the classical, because the historical verdict hasn't been passed, an expert consensus hasn't been formed. The collector takes on responsibility to give the worthy ones a chance of entering the eternity and to preserve their pieces of art for history» (Marina Sitnina, ForbesLife)
«The Gazprombank collection is unique because currently it is the only corporate art accumulation, solely devoted to the "New Russia" art from early 1990's until the present. The collection consistently unites the most characteristic pieces of art of the latest decades» (ArtTube.ru)
Executive Vice President at the Gazprombank (Joint Stock Company), a curator of the "Art Banking" and the Director of the Gazprombank corporate art collection. She was listed in the "Top 100 influential people in the Russian Art – 2014" according to The Art Newspaper Russia.
In the mid-2000s Marina Sitnina became the director of the first corporate art collection in Russia (Gazprombank), which was included in the Global Corporate Collections catalog, published by Deutsche Standards in 2015. The Gazprombank collection is the only art collection from Russia and Eastern Europe, included in the list of the 80 most valuable corporate accumulations in the world.
The collection is forming since 2011 and has about 800 works of contemporary Russian art, created by both famous authors and young perspective artists. It is the only member of the IACCCA (International Association of Corporate Collections of Contemporary Art) from Russia.
Selected projects:
2013 — Dreaming Russia. Albertina Museum, Vienna,
2013 — Photography from the Gazprombank corporate art collection.
2013 — Museum of the Law Faculty of the Lomonosov Moscow State University. Moscow.
2015 — "Being present in the city is clearly and invisibly".
2015 — National center for contemporary art. Moscow
2016 — Selected pieces of art from the Gazprombank corporate art collection
2016 — The Moscow Museum of Modern Art. Moscow
2016 — The Drama Machine. Sergey Sapozhnikov photography.
2016 — Don Contemporary Art Foundation . Rostov-on-Don.
Education and professional activities:
Lomonosov Moscow State University (Faculty of History), postgraduate study at the Diplomatic Academy of the USSR Ministry of Foreign Affairs
Russian-Swiss financial company IFP (Intermoney Financial Products). Executive Director (1993 – 2002).
CJSC "Financial company "Adix" Director (2002 - 2003).
"Gazprombank" (Joint-stock company), Vice-President - Executive Vice President (2003 - present time).
Member of the Expert Council of the Russian investment art rating 49ART.