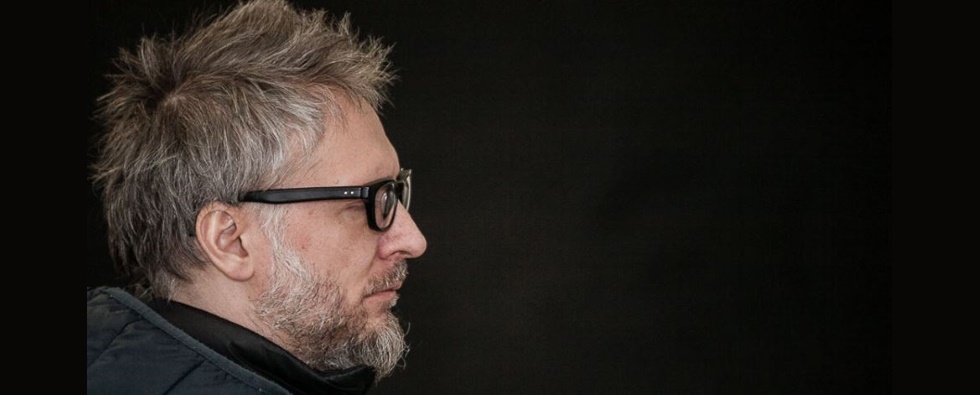 Alexander Shishkin-Hokusai
1969, Saint Petersburg
In 1995 graduated from the Leningrad Institute of theatre, music and cinematography. Alexander is a member of the Union of Artists of Russia since 1998. Works as a theatrical artist, painter, creates installations and performances. Since 2010 the participant of the "PARAZIT art gallery" association. In 2011 his project "Juices! Light!" was nominated for the Kandinsky Prize for "The Project of the year". His installation "Feast" was presented on the Busan Biennale in 2012 (South Korea, 2012).
Lives and works in Saint Petersburg.
Personal site: http://www.prano-shishkin.narod.ru/
Photos of the works are provided by Marina Gisich Gallery.
Selected Exhibitions
1998 — Dead for Life. Retreat Gallery. Ireland
2000 — Parade of Homeless Urban Creatures. Biennale Internazionale Arte Giovane. Turin, Italy
2001 — A Pillared Incubator. ArtGenda, Helsinki, Finland
2003 — Traces of presence. Russian art Festival. Nice, France
2010 — Unknown Shishkin. Globus Gallery, Loft project Etagi. Saint Petersburg, Russia
2010 — Emptiness, St. Peter and Paul's Cathedral. Saint Petersburg, Russia
2010 — Awareness of sublimation. Parazit art Gallery, Borey Art Center. Saint Petersburg, Russia
2010 — Leo Tolstoy – yesterday and tomorrow. The 1st exhibition of the project Public art about political history in Russia. Parazit art Gallery, Borey Gallery. Saint Petersburg, Russia
2010 — End of summer. Parazit art Gallery, Borey Gallery. Saint Petersburg, Russia
2010 — Bio art. Parazit art Gallery, Borey Gallery. Saint Petersburg, Russia
2011 — Art Moscow. Parazit art Gallery, Borey Gallery. Saint Petersburg, Russia
2011 — Doomsday. Parazit art Gallery, Borey Gallery. Saint Petersburg, Russia
2011 — Inner police. Parazit art Gallery, Borey Gallery. Saint Petersburg, Russia
2011 — Do we want sex? Parazit art Gallery, Borey Gallery.Saint Petersburg, Russia
2011 — Sentimentalism. Parazit art Gallery, Borey Gallery. Saint Petersburg, Russia
2011 — Kronfest festival. Kronstadt, Russia
2011 — Exhibition of the Kandinsky Prize nominees. Central House of artists. Moscow, Russia
2011 — Assigned art. Modernariat Gallery. Saint Petersburg, Russia
2011 — The housing question. Parazit art Gallery, Modernariat Gallery. Saint Petersburg, Russia
2011 — Prototypes. Modernariat Gallery. Saint Petersburg, Russia
2012 — Head office. Komnata (Room) Gallery. Moscow, Russia
2012 — The Busan Biennale. Busan, the South Korea
2012 — The black. Parazit art Gallery, Borey Gallery. Saint Petersburg, Russia
2012 — Russian existentialism. Parazit art Gallery, Borey Gallery. Saint Petersburg, Russia
2012 — The third wave of avant-garde. Parazit art Gallery, Borey Gallery. Saint Petersburg, Russia
2012 — Revolution - Parazit art Gallery, Borey Gallery. Saint Petersburg, Russia
2012 — Russia Matching Exhibition. Busan, the South Korea
2012 — Baltic Biennale. Rizzordi Art Foundation. Saint Petersburg, Russia
2012 — Those who hear not the music think the dancers mad. Marina Gisich Gallery, Saint Petersburg; Ural Vision Gallery, Ekaterinburg, Russia
2013 — Made of carton. Borey Gallery. Saint Petersburg, Russia
2013 — 12 sounds of the human body. Marina Gisich Gallery. Saint Petersburg, Russia
2013 — Biennale of graphics of the Baltic Sea countries Kaliningrad-Koenigsberg. Kaliningrad, Russia
2013 — The annual public art festival Art-Prospect. Saint Petersburg, Russia
2013 — The Parasite +. The project of the Gallery Parazit and Borey Art Center. Gallery Cultural Alliance. The project of Marat Gelman. Moscow, Russia
2013 — Marina Gisich Gallery & Ural Vision Gallery. Art Paris Art Fair. Paris, France
2014 — Actual drawing. State Russian Museum. Saint Petersburg, Russia
2014 — Paper sculpture. State Russian Museum. Saint Petersburg, Russia
2014 — Upstairs. Museum of Moscow. Moscow, Russia
2014 — Terror and Culture. In the Baltic Biennale 2014. New Museum. Saint Petersburg, Russia
2014 — Painting the extension. Museum of Moscow. Moscow, Russia
2014 — Cross Art Festival. Erarta Museum. Saint Petersburg, Russia
2014 — Contemporary artists in support of the Center Anton is here. New Museum. Saint Petersburg, Russia
2015 — Practice of contiguity. The main project of the Krasnoyarsk Museum Biennale. Krasnoyarsk, Russia
2016 — To you here (in collaboration with Alexander Terebenin). Youth educational center of the Hermitage. Saint Petersburg, Russia
2016 — Provenance. Marina Gisich Gallery. Saint Petersburg, Russia
2016 — Simple art. Marina Gisich Gallery. Saint Petersburg, Russia
2016 — Going on vacation? Agency Art Ru. Moscow, Russia
2016 — Annual public art festival Art-Prospect. Saint Petersburg, Russia
2016 — Co-author: exhibition-coloring. The new wing of Gogol's House. Moscow, Russia
2017 — Interpretations. Within the framework of the 10th Festival of Cyberfest. Research Museum of the Russian Academy of Arts. Saint Petersburg, Russia
2017 — Triennial of Russian Comtemporary Art. Garage. Moscow, Russia